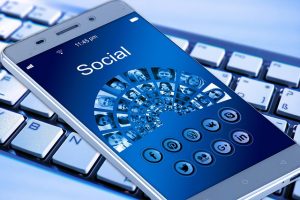 Today, social media is playing a major role in strengthening relationships by serving as a versatile communication platform. In fact, new relationships are blossoming majorly through social media platform. We are aware of the popular social media platforms that connect people wide across the world such as Facebook, Twitter, Instagram, etc. The users of these platforms are able to connect with their loved ones virtually by sharing photos, videos and texts. And if you had a breakup with your boyfriend or girlfriend, social media platforms help you reunite as they are just extensions of yourself.
Dos and Don'ts in social media platform
Breakups are hard to digest. If you have thoughts of getting back to your ex, then there are certain things you should never do immediately after a breakup. You are already feeling low with your recent breakup and if you are going to change your status from "in relationship" to "single" in social media platforms, then you are likely receive a lot of questions from your social media friends. Your ex may also check your status every now and then. In case, you do not want to reveal your breakup, you may check the option "hide" relationship status. However, this is just to hide your current status of relationship but this may not get your ex back to you.
If you are thinking about ways of getting your ex back, you can post some of your recent hangouts with friends. You can post photos that reflect the joyous moments you had with your friends. This will make your ex feel that you are still leading a happy life without him or her. They may also think that they have made a great mistake of letting you go from the relationship. Even a few statistical studies reveal that most of the people are spying on their ex partners via social media platforms to know their whereabouts and current life. You can take good advantage of this study and put yourself very open and light so that he or she can find the correct way of getting back to you.
Some people have the tendency of using social media to vent out all their sorrows or anger. In case, you have broken up with your ex, do not dump your social media wall or timeline with sorrow posts related to love failure. You may think that if you are depressed with the breakup, your ex might feel guilty and try to reconcile. Well, this is not going to happen. Your ex might definitely feel sorry for your feelings but that does not mean that they will come back to you. In fact, it is necessary that you continue posting as usual without showing any signs of depression which will make him or her definitely think what is going on in your current life.
Both of you would be certainly having mutual friends on social media. You can share photos and moments that you spent along with your ex and the mutual friends as though you are posting for your mutual friends to see and comment. Do not make it obvious by posting frequently. This will rekindle the moments that your ex spent with you and chances of considering reunion might increase. On the other hand, make it a point that you do not discuss about your ex in social media when you have mutual friends. This seriously isn't going to help in getting your ex back. You have to be bold enough and stay calm to show that you are mature about this fact. When a relationship is not working, it is not right to blame the opposite party for everything. You also have to think about your follies. If you seriously want your ex back, you have to make efforts to talk to your partner and understand what went wrong actually.
When you want to use social media platforms as a medium to get back your ex, it is important that you do not stalk them in all possible platforms that they are part of. The activities like checking their friends list for new additions and trying to find details of new friends should be avoided. This will curb the every possibility of getting your ex back. This is also a kind of obsession which is not good for your mental health. This will lead you to find justifiable reasons for your break up and you may start pressurizing your ex to point out the same. This will only widen the gap and bring in unwanted conversations.
What are the right things you can do in social media?
Put up a good and attractive profile picture
Go out with friends and have fun
Make new friends
Post positive status messages and expand your sense of humor
Revive your passion
It is normal to get depressed after a breakup but it is important that you do not go crazy about it. Time is the best healer. You can wait for the right moment for everything to fall in place.